Vector Renewables, technical advisor of the largest renewable portfolio transaction in Spain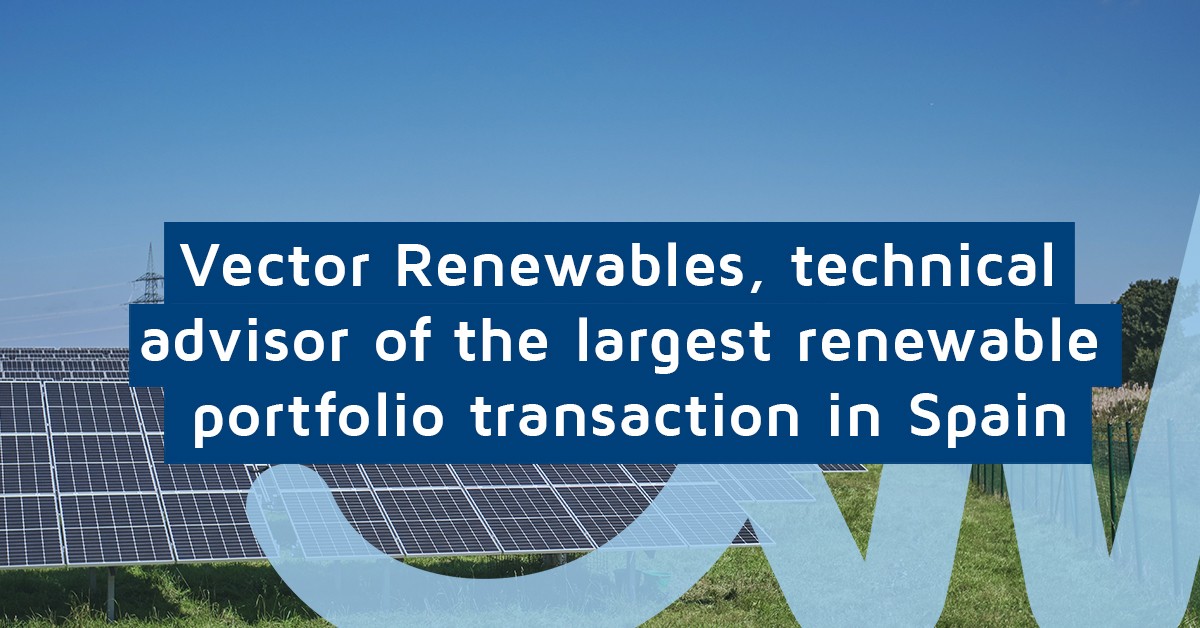 The independent renewable energy advisor, Vector Renewables, has provided Technical Due Diligence Services for a 4.5 GW multi-technology portfolio acquired by Austrian utility Verbund AG to Q-Energy Group. This acquisition is the transaction of the largest renewable portfolio in Spain so far this year.
This new achievement strengths Vector Renewables' long-standing experience as an independent technical advisor to renewable projects at all stages of its value chain. To date, the firm has performed TDD of more than 60 GW of renewable projects worldwide.
Víctor Periáñez, Global Head of Technical Advisory said: "Each and every service we provide makes Vector Renewables grow further as an independent advisor and reliable partner. To be trusted by Verbund as technical advisor for one of the most important transactions in Spain is the best of rewards for the hard work done by Vector Renewables and especially by the Technical Advisory team". "It has been a real pleasure to work with a company like Verbund that has made the whole process an incredible way to go despite all the pressure that usually comes within this kind of transactions", he added.
Vector Renewables has provided services in more than 40 countries. The company has a portfolio under management of more than 5 GW and has performed over 100 GW of services as Technical Advisor and 5 GW as Legal and Financial Advisor. In addition, Vector has been involved in more than 3,000 projects, which has positioned itself as one of the most relevant independent advisors in the renewable energy sector worldwide.
Stay Informed
When you subscribe to the blog, we will send you an e-mail when there are new updates on the site so you wouldn't miss them.