The Spanish Renewable Market in one shot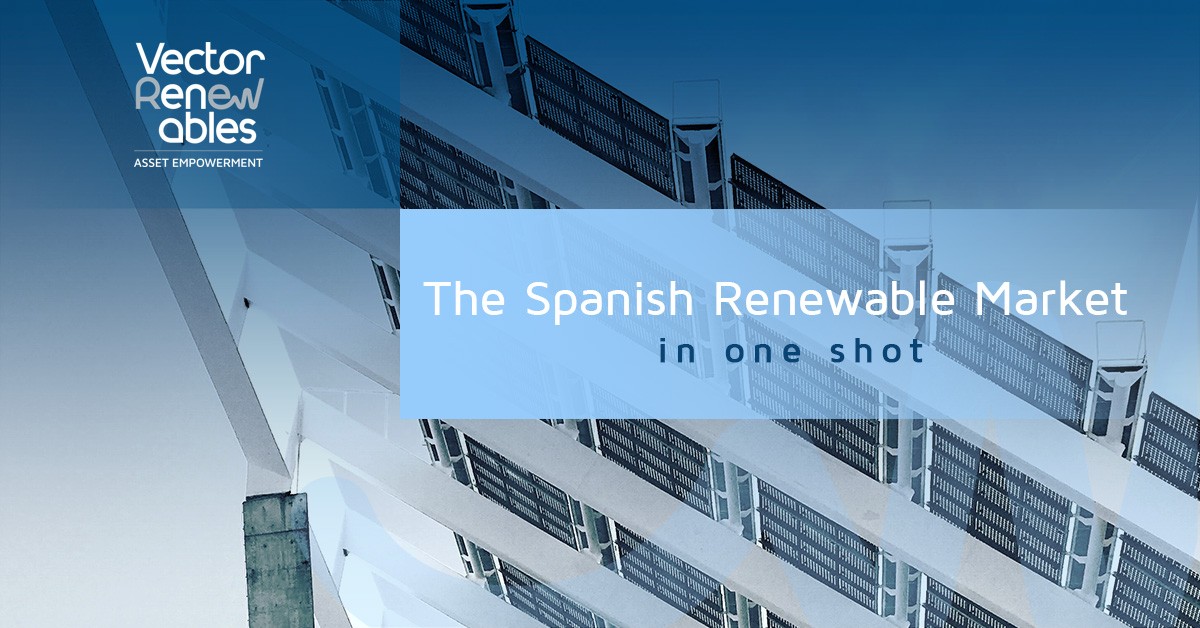 Spain has set ambitious goals for its renewable energy future, with a target of generating 74% of its electricity from renewable sources by 2030. In addition to this, the country aims to reduce its greenhouse gas emissions by 23% compared to 1990 levels, showcasing its commitment to combatting climate change. To further support its efforts, Spain is also aiming for a 9.5% improvement in energy efficiency, which will help reduce overall energy consumption and lessen the country's reliance on non-renewable sources.
Furthermore, Spain is planning to have 42% of renewables over final usage of energy, a significant increase from current levels. Also, by 2050 the country is calling for 100% of electricity and 97% of the total energy mix to be provided by renewable sources, to further support this goal it has set a carbon neutral economy. With these targets in place, Spain is positioning itself as a leader in renewable energy and paving the way for other countries to follow suit.
Vector Renewables has been present in Spain since its inception in 2005 and, as an independent advisor, has been a witness and active part of the industry, supporting numerous clients in all phases of project life. Projects that have changed the paradigm of energy generation, creating incalculable advances in the renewable sector in a very short period of time.
In the following document you can find more information about the renewable market of Spain such as: energy technology, regulation, energy goals and so on.
To date Vector Renewables has a track record of more than 47 GW of technical services in Spain and manages a portfolio of more than 1.5 GW of solar PV and wind.
If you need advice for your projects or want information about the services we provide, do not hesitate to contact us: This email address is being protected from spambots. You need JavaScript enabled to view it. 
Stay Informed
When you subscribe to the blog, we will send you an e-mail when there are new updates on the site so you wouldn't miss them.