Patricia Darez, Country Manager Chile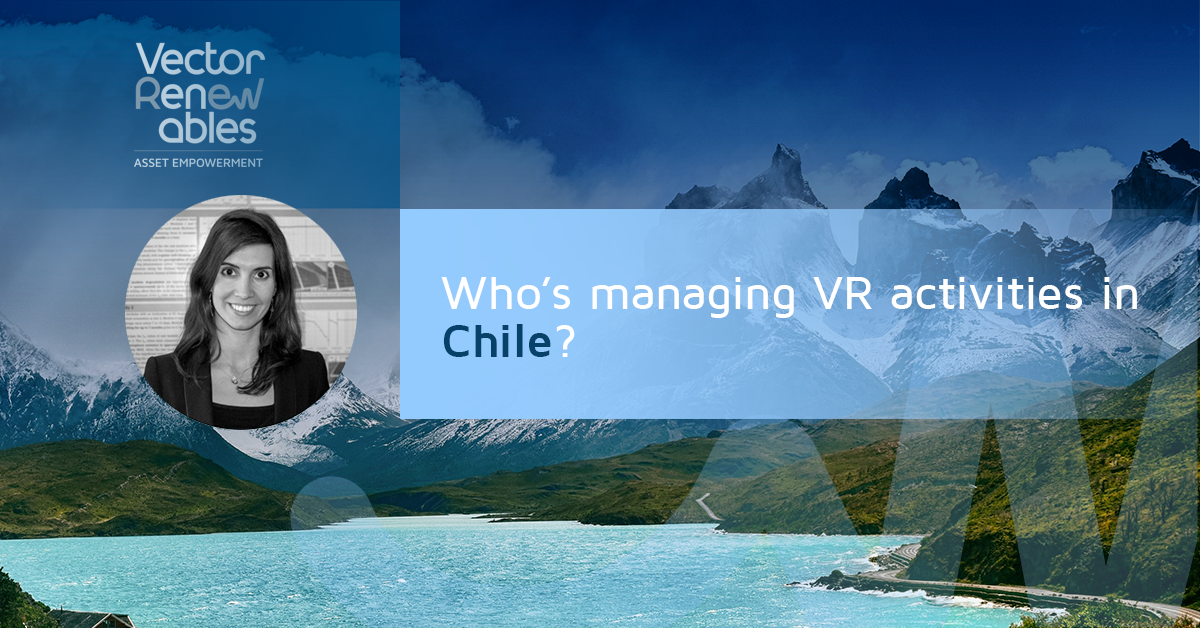 Patricia Darez joined Vector Renewables in mid-2022, to lead all VR activities in Chile and nearby countries. In addition to her position as Country Manager in Vector, Patricia is Director of 350renewables, a boutique consultancy operating in Chile since 2011 and with whom Vector hopes to collaborate in the future to provide a more specialised service to clients in LatAm.
During the last 6 years, Patricia has also served as a Director of the Chilean Association for Renewable Energies (ACERA) where she held the position of Vice-president until last month, learning first-hand about all the advances made in the Chilean renewable energy sector and the players that make it up.
Thus, according to the latest report by the Chilean Association of Renewable Energy and Storage (ACERA), Chile currently has more than 13.4 GW of installed capacity of non-conventional renewable energy, with 4 GW of wind energy and more than 7.7 GW of solar photovoltaic energy. The country aims to reach 80% of electricity generation through renewable sources by 2030, to achieve the 100% net emissions target by 2050 and to regulate transmissions. To achieve these targets, more than 25GW of renewable energy projects and 2GW of storage will need to be deployed in the market over the next 15 years.
As Patricia pointed out after joining the Vector team "It is exciting to be able to combine the strengths of 350renewables and Vector to tackle a region with the potential for exponential growth and at a crucial time for the energy transition. I have over a decade of experience in the country and have worked on many GWs of both wind and solar in all phases of their lifecycle as well as storage and hydrogen projects. Vector has a fantastic international track record and success supporting investors and developers, so I think it will be a great adventure".
If you want to know more about Patricia, do not hesitate to contact her through her LinkedIn page.
Stay Informed
When you subscribe to the blog, we will send you an e-mail when there are new updates on the site so you wouldn't miss them.