Joao Martinho, new country manager for Vector Renewables Portugal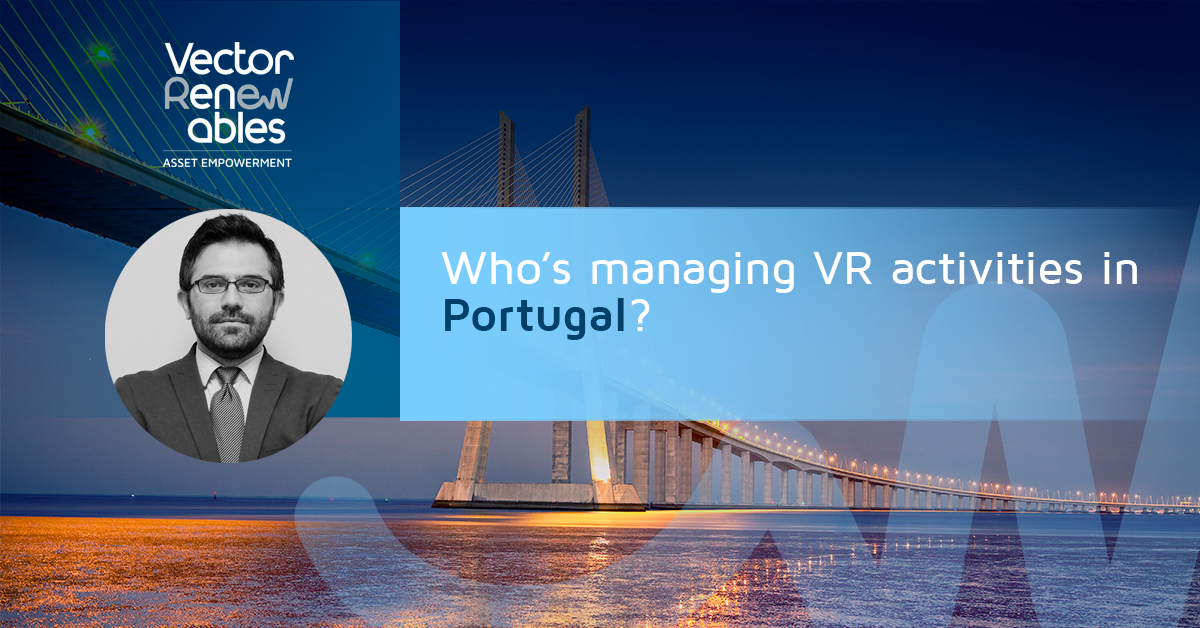 The contribution of renewables in Portugal is expected to reach 47% of gross final energy consumption by 2030. In addition, the Portuguese draft of the National Integrated Energy and Climate Plan (PNEC) has outlined the roadmap to achieve carbon neutrality by 2050. In this scenario to accelerate the energy transition, Vector Renewables lands in Lisbon with its subsidiary 'Vector Renewables Portugal Unipessoal, Lda' in order to be closer to their clients and support them locally.
For this new phase, Vector Renewables, independent advisor in the renewable sector, opens subsidiary in Lisbon with the aim of providing a more complete range of services and accompanying to our existing and future clients in their interests in the Portuguese market. To lead all the activities, Vector Renewables, counts on Joao Martinho as the new Country Manager, with a recent successful history in the company, performing the role of Director of Engineering & Construction in the Technical Advisory division.
Joao, originally from Portugal and with more than 15 years of experience in the renewable sector, has extensive knowledge of the Portuguese market and its main players.
"Portugal has undoubtedly become one of Vector Renewables' main targets for the coming years. With international expansion as part of our strategy, we welcome a new subsidiary in Portugal and we are already in place to support our clients in any need they may have throughout the life cycle of their projects.", Joao points out.
To date, Vector Renewables has a track record of more than 5 GW in Technical Advisory services for different projects in Portugal, including Wind, Solar PV, BESS and Biomass. This subsidiary adds to the list of entities in which our company is present outside Spain, such as: Australia, Japan, Philippines, Italy, Sweden, France, UK, Chile, Mexico, and the United States.
Vector Renewables Portugal Unipessoal, Lda Ed.
Atlantis, Av. D. João II, n.º 44C, floor 1, left. 1.4, ,1990-095, parish of Parque das Nações, municipio de Lisboa
Stay Informed
When you subscribe to the blog, we will send you an e-mail when there are new updates on the site so you wouldn't miss them.