Vector Renewables, Owner's Engineer of Sancus Capital's 10 MW solar PV portfolio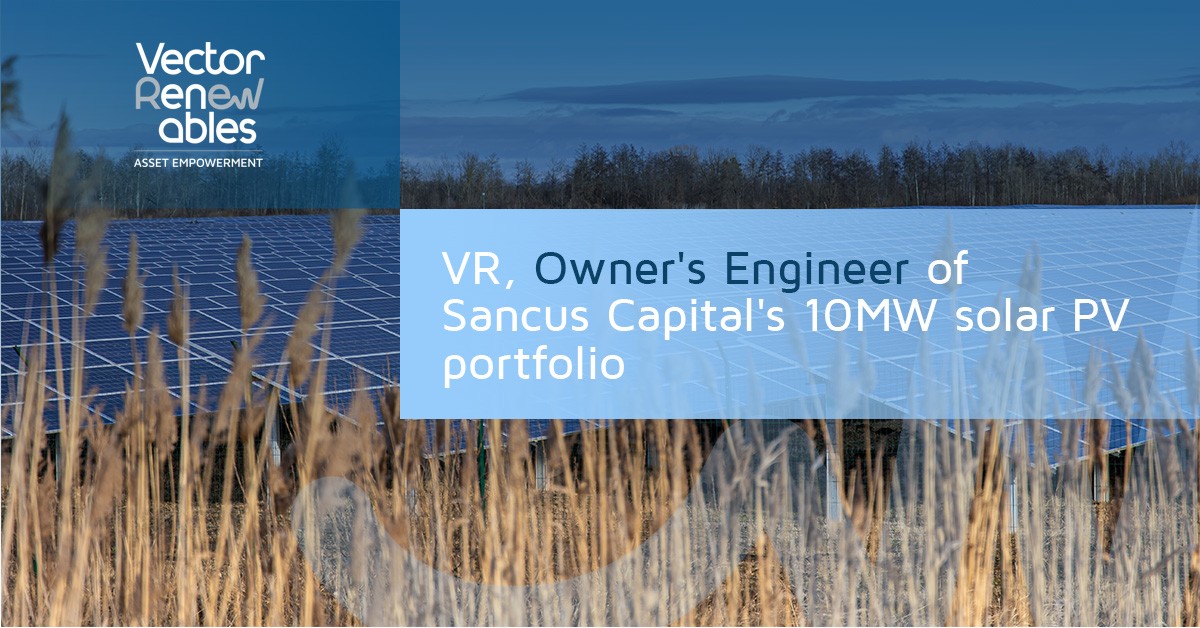 Vector Renewables, a leading independent advisor on renewable projects, has been selected by the investment fund Sancus Capital to carry out the Owner´s Engineering of a 10 MWp solar PV portfolio.
The projects, with a capacity of 10 MWp, are located in the Spanish region of Murcia. Vector Renewables has advised Sancus Capital as Owner's Engineer, performing the engineering review, construction supervision, as well as the supervision of the activities related to the Health/Safety Plan. The plants are expected to be commissioned in the third (Q3) quarter of 2023.
The portfolio, which are still under construction, have had the collaboration of Vector Renewables' Technical Advisory team and have been led by Blanca Giménez de Artaza, as project manager. With the implementation of these three projects, the emission of 2,800 tons of CO2 per year will be avoided.
About Sancus Capital
Sancus Capital is an independent Spanish asset manager specialising in the management of renewable energy, real estate and private equity projects worth more than ¤2.5 billion. The Firm has extensive global experience in investing, financing, and operating renewable energy generation projects.
About Vector Renewables
Vector Renewables has provided services in more than 40 countries. It has a portfolio under management of over 5.3 GW and has performed over 100 GW of services as Technical Advisor and 5 GW as Legal and Financial Advisor. The company has participated in more than 3,000 projects, which has positioned it as one of the most relevant independent advisors in the renewable energy sector worldwide.
Stay Informed
When you subscribe to the blog, we will send you an e-mail when there are new updates on the site so you wouldn't miss them.