Wind farms: designing with maintenance in mind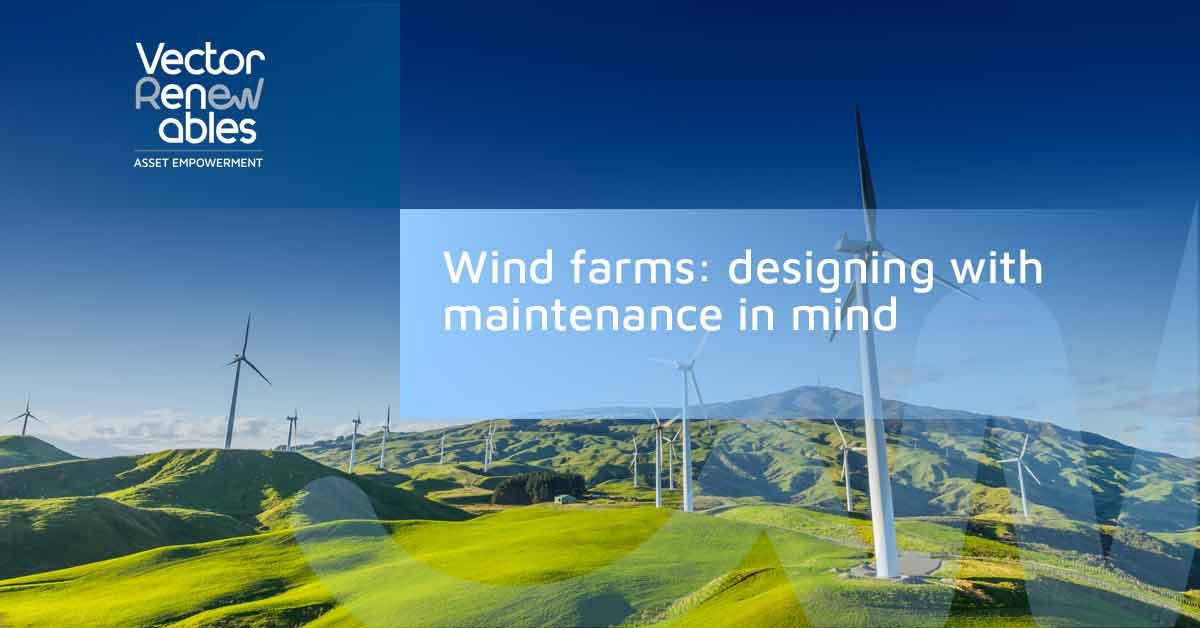 When it comes to producing electricity, wind energy is one of the most stable renewable energies available today. And much of that stability depends on whether the plant is kept in optimal condition. This is where a wind farm maintenance plan comes in, ensuring that the system runs smoothly from the operational phase and beyond.
According to GWEC figures in the Global Wind Report 2023, global wind power capacity will top 900 GW by the end of 2022. This translates into a year-on-year growth in demand for wind farm maintenance, which includes everything from designing a plan to technical management as part of renewable asset management.
A wind farm maintenance plan: key elements
A wind farm maintenance plan plays a crucial role in both ensuring ongoing production and in mitigating risks that could impact performance. Any good plan will include these key elements:
Assessment of the site conditions. The assessment should include all the decisive factors that affect the installation, from average wind speed and the predominant wind direction to local environmental conditions.
Choice of technology and technical equipment. A wind farm maintenance plan should include technology and components sourced from recognised wind turbine manufacturers and suppliers. Other considerations include the availability of spare parts, the equipment's compatibility with the monitoring systems and ease of maintenance.
Monitoring program. Implementing an ongoing monitoring system is the first step to take when it comes to evaluating whether the system is running smoothly or requires servicing. This type of system reports on the main indicators of the facility's energy production as well as information about turbine performance and potential breakdowns or wear and tear.
Regular maintenance. In addition to corrective maintenance, turbines also require scheduled preventive (visual inspections, component cleaning, lubrication, etc.) and predictive (operating tests, vibration analysis, etc.) maintenance to extend the useful life of the wind farm. This is closely related to revamping and repowering renewable energy assets.
Annual maintenance budget. With a flexible and realistic budget, this section covers the costs of each type of maintenance and any contingencies.
A wind farm maintenance plan should also include other aspects like the people assigned to each task, workplace safety and the insurance policy contracted and what it covers.
Designing a wind farm maintenance plan requires a high level of technical know-how and an expert team. That's why you should rely on a renewable energy consulting firm like Vector Renewables – we're ready to help guide you and your renewable energy project anywhere in the world.
Want to guarantee efficient energy production performance of your plant? Then a wind farm maintenance plan is vital.
Stay Informed
When you subscribe to the blog, we will send you an e-mail when there are new updates on the site so you wouldn't miss them.