Why you should invest in renewable asset management software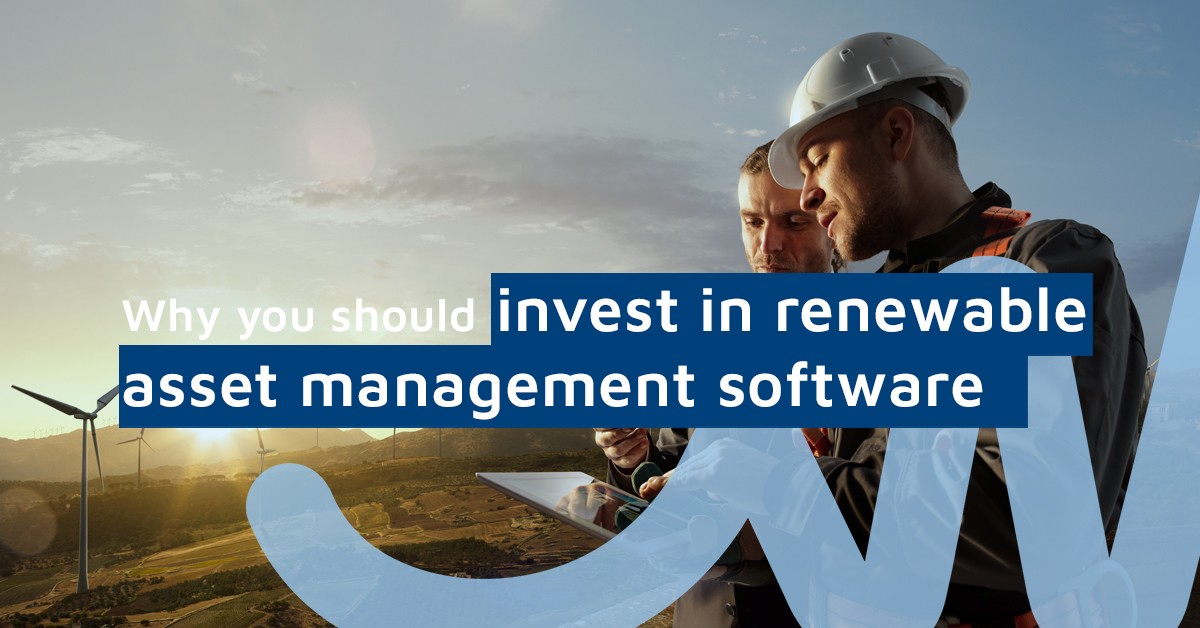 The renewable energy sector is one in transformation, with digitalization playing a key role. Since the industry began to talk of "analyzing information through big data" in 2010, activities such as asset management using software and the distribution of electrical energy via intelligent systems are now the order of the day.
In 2021, digitalization is no longer a question of improvement, but rather something that is completely necessary, given the demand for real-time interconnectability in production, distribution and energy consumption systems.
In recent years, we have also seen a "before and after" in the use of digital tools that ensure greater energy efficiency, thus meeting one of the European Union's targets for 2030 – to reduce greenhouse gas emissions by 40%. 
Digitalization has undoubtedly affected every process that goes to make up a green energy project, from plant management and data processing to the distribution of that energy to our homes and its consumption. In this article we will be discussing the former. 
What advantages are there in using asset management software?
• The processing of real, accurate data. One of the main challenges when managing renewable energy projects is the gathering, processing and analysis of a vast amount of data in order to ensure the highest possible performance level for your assets. How can you make good decisions with incomplete data? With asset management software, you not only have a wide range of data available to you, you also have the advantage of being able to store it as you need to – having immediate access to your entire portfolio history, keeping track of all weather forecasts etc.
• Detection of anomalies, better decision making and optimization opportunities. In order for a plant to be as productive as possible, continuous improvements have to be made. State-of-the-art software provides you with an easy to understand multivariate analysis of your project. This will allow you to take timely action when faced with an anomaly, ensuring the least possible impact on results and identifying the area in which you can improve the management of your portfolio.  
• Possibility of monitoring a multitude of assets in real time, establishing targets for a range of portfolios. Simultaneously overseeing a number of projects is one of the most complex tasks when managing renewable energy assets. It becomes much easier when this supervision is assisted by software that allows you to control and compare a number of plants at the same time, ensuring continuous learning. 
• Greater control over the various areas of your business. Asset management software works like an ERP app, allowing you to customize the platform based on each user's specific needs. It will be of incalculable value to your business, allowing you to cross-match technical, legal and financial information in order to have a 360º overview and integrated control of your assets. This feature gives you access to all your project deadlines – for example, information on maintenance, debt repayment schedules, the dates on which guarantees end etc. 
---------------------------------------------------------------------------
At Vector Renewables, we are well aware of the important process of transformation which the renewable energy sector is experiencing. For this reason, some years ago we supported NUO, data science applied to asset management, developed by an international leader in the sector. 
With a long history as asset managers behind us and an international portfolio that has grown to 4 GW of managed energy capacity, we have designed a platform that offers integrated control of all your projects, regardless of their location or technical characteristics. 
The coming together of our asset management team, with its considerable experience in the creation of procedures that ensure the correct monitoring of large, heterogeneous portfolios, with our data science makes Vector Renewables the best possible renewable energy asset management solution. 
Stay Informed
When you subscribe to the blog, we will send you an e-mail when there are new updates on the site so you wouldn't miss them.