Gregory Lofamia, Country Manager Philippines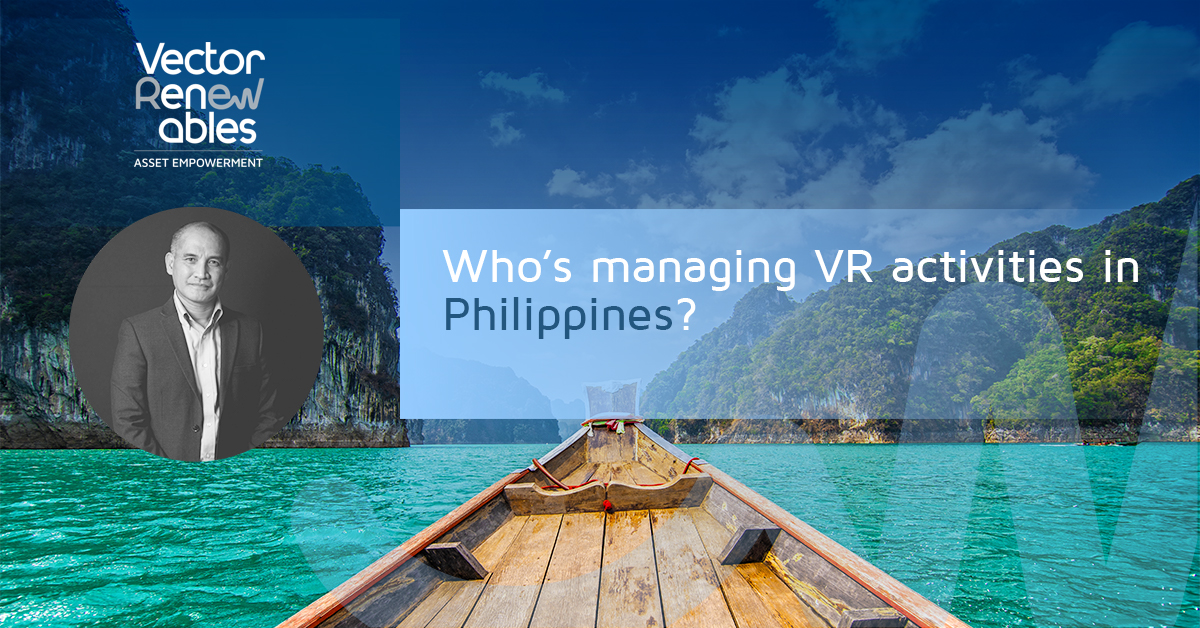 Since the liberalization of the renewable energy market and the fight against the country's energy deficit, the Philippines is becoming a strategic market for the development of renewable energy projects. A market dominated by external investments and fossil energy generation, making the archipelago one of the most expensive countries in the Association of Southeast Asian Nations (ASEAN).
Vector Renewables has been progressively entering the market under the leadership of Gregory Lofamia, who is now the head of the country office and the Philippines' top representative.
The company has been present in APAC with representation in two offices in Japan and Australia for 9 years. A strategic point where it has managed to establish itself as a reference advisor in both markets.
Gregory, who is an Electrical Engineer with Masters in Energy Engineering, has an extensive career in the sector and specifically in the Philippine market. With more than 30 years of experience behind him, he has been part of the market, associating his name to companies such as Berkeley Energy Commercial & Industrial solutions (BECIS), Symbior Solar Philippines and Transnational Uyeno Solar Corporation (TUSC). He has developed different roles such as Regulator and Standard & Compliance Monitoring Division, Business Development and Project Implementation Manager, creating a specialist profile with a broad vision of the market.
Renewable energy currently accounts for 29.1% of the country's power generation and the Philippine government aims to achieve 35% renewable energy by 2030 and 56% by 2040.It also aims to emit 75% less greenhouse gasses. Renewable generation is expected to proliferate in the Philippines in the coming years and Vector is expected to play a key role in the development of this market, which currently has 1,500MW of solar and wind power in operation, of which at least 700 MW has received funding.
As Gregory pointed out, "the Renewable Energy (RE) plays a vital role in the energy security and sustainability in the Philippines. With the current development of allowing a 100% ownership for RE facilities from Foreign Investors as opined by the Department of Justice (DOJ) and fully supported by the Department of Energy (DOE), will attract more investment and thus contribute to the energy delivery and security in Philippines."
If you want to know more about Gregory, do not hesitate to contact him through his Linkedin page.
Stay Informed
When you subscribe to the blog, we will send you an e-mail when there are new updates on the site so you wouldn't miss them.