Vector Renewables, technical advisor for Aquila Capital's "La Cabrita" solar plant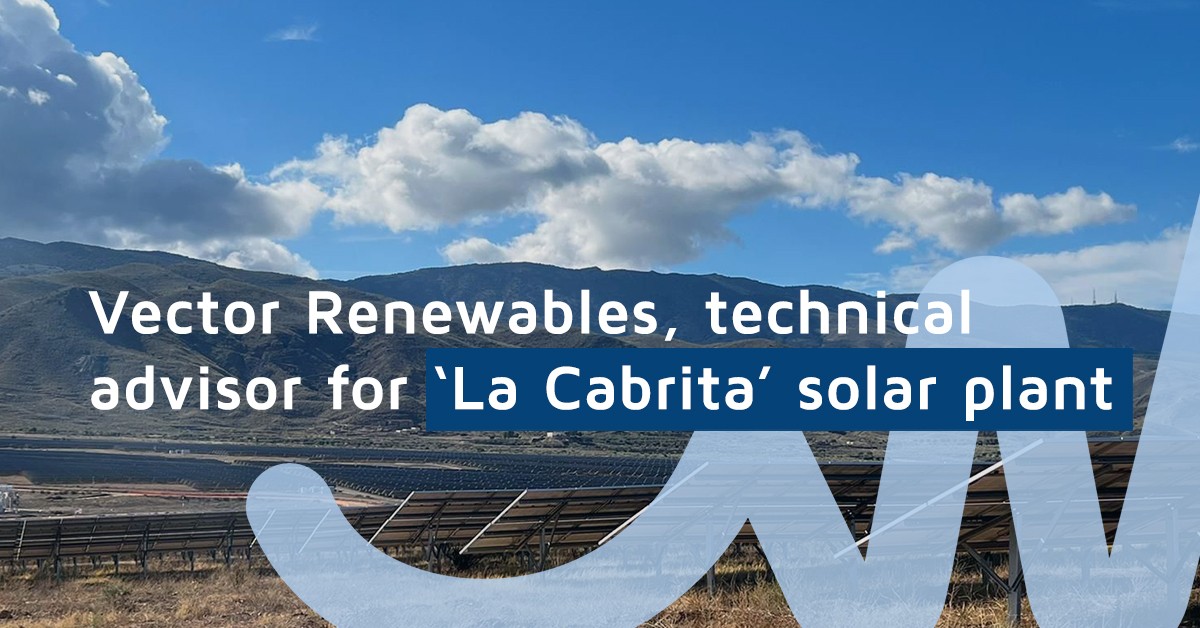 Vector Renewables has participated as technical advisor during the construction phase of "La Cabrita", Aquila Capital's photovoltaic solar plant, inaugurated at the end of October and located in Tabernas, Almeria.
It is a 50 megawatt (MW) solar photovoltaic plant, which covers an area of around 120 hectares and has an annual production of 87 gigawatt hours (GWh). The plant, consisting of almost 121,000 photovoltaic modules, is Aquila Capital's first solar PV project in operation in the country and is part of a portfolio of 3 GW of assets that the company owns in the Iberian Peninsula.
As confirmed by Aquila Capital, "La Cabrita" will generate 100% renewable energy and will save more than 25,000 tons of CO2 per year.
During the construction phase, which began in July 2020, Vector Renewables has been actively involved in accompanying Aquila Capital and has completed the plant's Owner's Engineering, including the review of the engineering design, site monitoring and quality control plan, among other services.
This work adds to Vector Renewables' long track record as a technical advisor on renewable projects exceeding 100 GW internationally in solar PV, wind, biomass, and battery (BESS) technology installations.
Currently Vector Renewables has provided services in more than 40 countries: over 3.8 GW under management and 5 GW in M&A and Financial Advisory. To date, it has participated in more than 3,000 projects, which has allowed Vector Renewables to position itself as one of the most relevant companies in the renewable energy sector worldwide.
Stay Informed
When you subscribe to the blog, we will send you an e-mail when there are new updates on the site so you wouldn't miss them.