The italian renewable market in one shot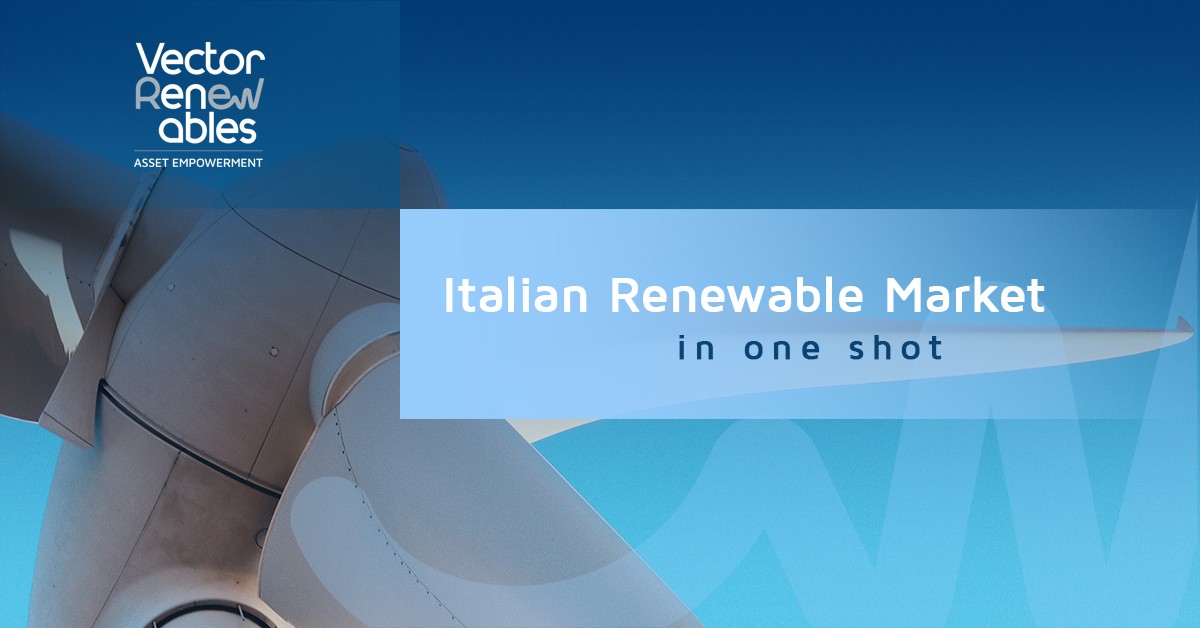 Italy is Europe's third largest producer of renewable energy. The National Energy and Climate Plan (PNIEC) has set very ambitious targets for renewable energy by 2030, aiming to reach 55% of electricity production.
This target will be achievable with the necessary technology targets, namely: 50 GW of photovoltaics, 18.4 GW of wind power and a further push from green hydrogen with through a 20% penetration in final energy demand by 2050.
According to IRENA statistics the total installed renewable capacity in the country at the end of 2021, exceeded 56 GW, including more than 22 GW of solar PV and 11 GW of wind power.
In the document below, you can find more information about the Italian renewable market and some interesting data about the latest regulatory changes implemented in the country for the development of renewable projects.
Italy is one of the key markets for Vector Renewables. In addition to its long experience in the country as Asset Managers, with a portfolio under management of more than 1.3 GW, we have 32 GW as technical advisors in solar PV and wind assets, helping our clients throughout the entire value chain of the projects.
If you need support for your projects in Italy, do not hesitate to contact us directly at This email address is being protected from spambots. You need JavaScript enabled to view it.. 
Stay Informed
When you subscribe to the blog, we will send you an e-mail when there are new updates on the site so you wouldn't miss them.