Flexibility at work, a benefit for employees and companies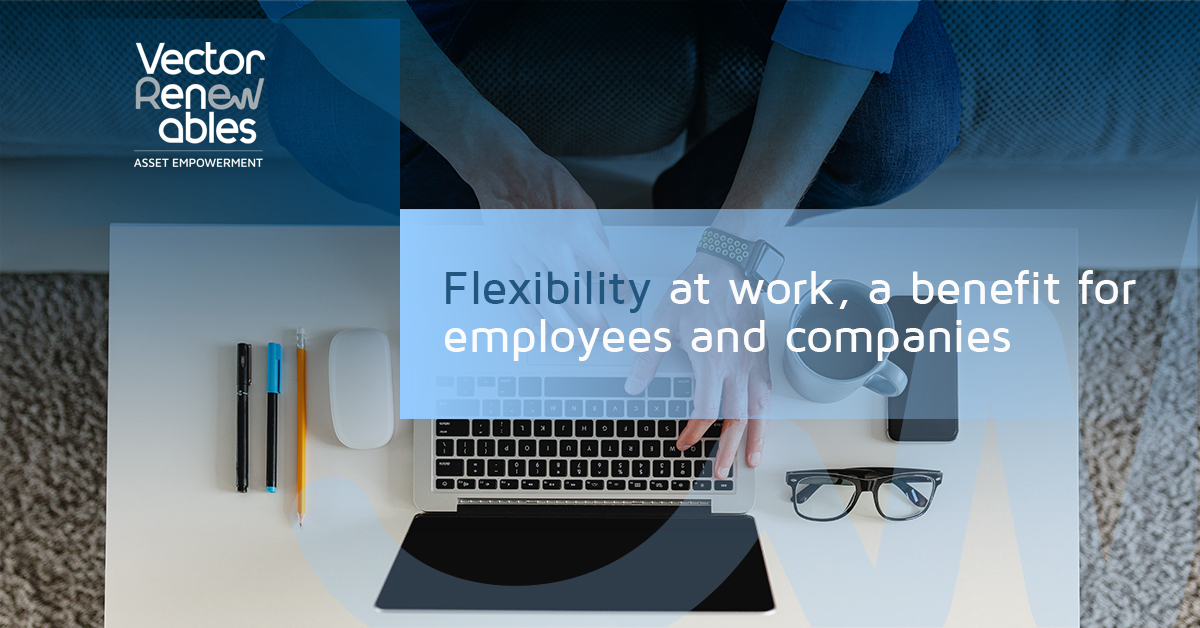 Flexibility has become a 'buzzword' in the business world, as an increasing number of employees seek a better work-life balance and more control over their schedules. The concept of flexibility in the workplace encompasses a range of practices, including remote work, flexible hours, and job sharing.
In this article we would like to address this subject, which everyone is talking about, and we will do so our colleagues Deborah da Prada, HR Business Partner and Mercedes Romero, Senior Recruiter. We all have heard about a 'trending topic' that has gained much importance in these recent years: labour flexibility. This refers to the opportunity for workers to adapt and adjust working hours to the needs of companies along with personal life. This includes more flexible schedules, working from home some days, taking time off to attend to personal matters, having more time to take care of the family, develop sports or other options that allows employees to balance work and personal life balancing more effectively the needs of each one.
According to the 'State of Remote Work Report' by Owl Labs, remote workers were 24% more likely to feel happy and productive at work than on-site employees. At Vector Renewables, we have made this a priority for many years, that's why at the beginning of 2018, we already launched the project 'Smartworking and flexible hours' program allowing our employees working from anywhere in the national territory for a total of 2 days a week. Today, we are working remotely for an average of 70% of our time with a natural balance between our personal and professional life.
But there are many other benefits to work flexibility, some of which are outlined below:
More productivity: Flexible work policies lead to a 2.4% increase in productivity and higher job satisfaction for employees.
Improve of work-life balance allowing employees to better balance personal and work responsibilities.
Growth of employee happiness saving time on commuting and devoting it to hobbies and interests outside work.
Attraction and retention of talent as more and more people prioritise flexibility in their job search and the opportunity to grow within a company that offers these benefits.
Less conflict and stress allowing employees to attend more easily personal needs without sacrificing vacation time or affecting productivity.
Cost reduction for the companies, saving on overhead costs such as office space and utilities when employees work remotely or on flexible schedules.
Greater environmental sustainability, reducing carbon emissions associated with commuting and office-related activities, leading to a more environmentally sustainable workplace.
"Vector Renewables employees are organized to work from home and come to the office when they need to. As long as the department's annual targets are achieved, we believe it is a practice that benefits the employees and the company itself", said Mercedes Romero, Senior International Recruiter at Vector.
On the other hand, as Deborah da Prada highlights, at Vector "we also have offices with open, communal spaces where teams can meet to exchange ideas and work together when they want to. Having the opportunity to work from home and to be able to meet in the office is a way of working that benefits us all".
In conclusion, work flexibility is an essential skill for success in today's changing world. Whether it is adapting to new technologies, balancing work, and personal life, or working remotely, the ability to work flexibly can increase job satisfaction and overall well-being.
If you want to know more about our flexibility and smartworking policy, you can contact Mercedes Romero  and Deborah da Prada through their Linkedin profile.
Stay Informed
When you subscribe to the blog, we will send you an e-mail when there are new updates on the site so you wouldn't miss them.